Cursussen voor alle niveaus: beginners, gevorderden en vergevorderden volgens het Europees referentiekader: A1, A2, B1, B2, C1 en C2
Individuele lessen: gericht op de wensen en behoeften van de cursisten, waarin de cursist (in zeer korte tijd) de taal kan leren en gebruiken
Bedrijfscursussen: gericht op bedrijven die opereren op een Portugeestalige markt
Methode:
-Inlingua (leerling staat op de voorgrond; www.inlingua.com)
-leren d.m.v. conversatie
– grammatica wordt geleerd aan de hand van praktische voorbeelden en spelletjes
-wij verplaatsen ons in alledaagse situaties door dialogen, filmpjes en liedjes die met de Portugese taal en cultuurgeschiedenis te maken hebben
Online cursus:
Snel en effectief Portugees leren "Wherever you are" .
De lessen, individueel of in groepsverband, worden gegeven via Zoom of Microsoft Teams.
Elke les duurt 60 minuten één keer per week of per twee weken.
In het begin van de les leg ik de structuur uit en op het einde vraag ik naar uw feedback.
Afhankelijk van uw taalniveau gebruiken we de volgende boeken:
Europees-Portugees
"Português XXI" (nível 1, 2 of 3) en "Caderno de Exercícios"
Braziliaans-Portugees
"Falar…Ler…Escrever", "Bom dia Brasil" en "Português via Brasil"
Daarnaast gebruik ik zelfgemaakte oefeningen (o.a. grammatica, Power Point presentaties, muziek, Youtube films, kahoot.it) aangepast aan de wensen en behoeften van de leerlingen.
De lessen zijn interactief en vragen goede voorbereiding.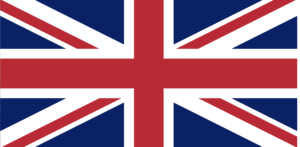 Courses
I offer courses for all levels: beginners, intermediate and advanced according to the European A1, A2, B1, B2, C1 and C2 levels.
Lessons are available for individuals, groups and provided either face to face or online.
Individual and group lessons are tailored to your wishes and needs so that you will learn to use the language in a very short time.
Business courses are available for companies operating in a Portuguese-language market.
Course structure:
In the beginning of each lesson I explain what we will do during the lesson, which is tailored for your needs and wishes. At the end of each lesson I always ask for your feedback in order to continue to tailor it effectively.
Teaching Method:
– Inlingua method (www.inlingua.com)
– learn by talking
– grammar is learned through practical examples and easy explanations
we learn Portuguese through speaking, examples from everyday situations, dialogues and roleplay
we watch videos and sing songs related to Portuguese culture and history
Textbooks "Português XXI" (nível 1, 2 or 3) and "Caderno de Exercícios" Portuguese of Portugal:
and "Falar…Ler…Escrever", "Bom dia Brasil" and "Português via Brasil" Portuguese of Brazil.
In addition, I develop exercises to address the specific wishes and needs of the students, including grammar exercises, PowerPoint presentations, music tests, images to inspire dialogue, YouTube films, playing kahoot.it, and more
The lessons are always interactive, educational, productive and enjoyable.